AE was great at taking this 30,000ft. idea we had in our heads and turning it into a tangible product that looks beautiful and works as our users expect. They translated our business goals into actionable user stories and helped us shape the product in smart, startup-y ways as we went. We're thrilled with the results.
- Anna Diaz, Product Manager, Draper Venture Network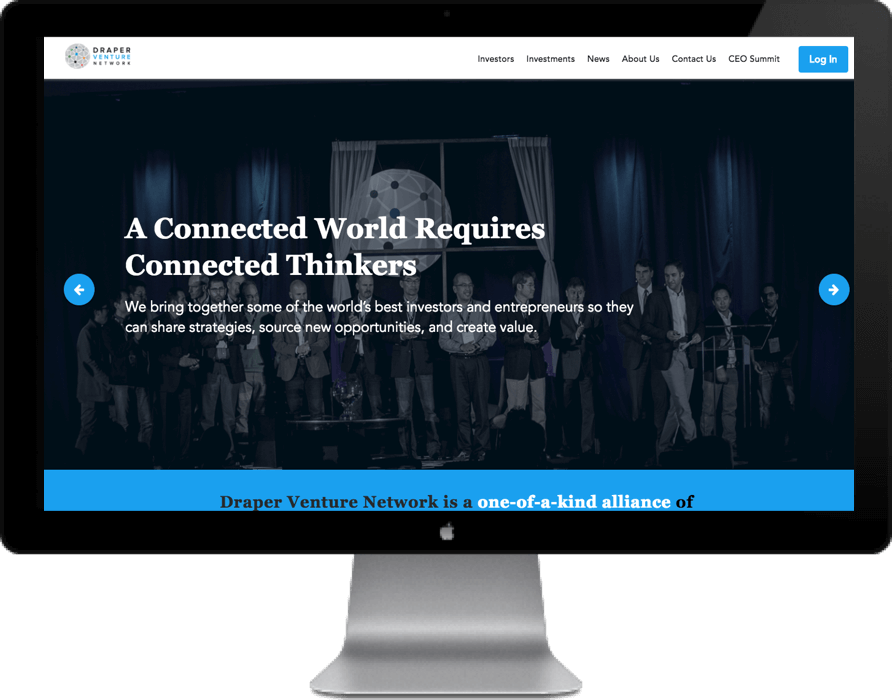 tl;dr
Draper Venture Network (Draper) wanted to enable meaningful connections among members of their large network. They wanted to launch a new public site and exclusive member portal to facilitate this. We worked closely with Draper to launch these quickly in time for their upcoming Draper CEO Summit and have continued to make improvements and additions to it over the past two years. The portal allows over 1000 entrepreneurs and investors to connect in a meaningful way like never before, delivering value to their 24 funds managing over $2 billion in assets across the globe.
the problem
Draper Venture Network (Draper) has 24 funds managing $2 billion in assets across the globe. With such a widespread network, there are lots of missed opportunities for their members to connect and bring value to each other. Draper had some ways in which they encouraged their members to work together, but felt that they weren't maximizing their potential in the area.
Draper's largest event of the year, the Draper CEO Summit, was one of the ways they fostered relationships between their members-- bringing their 500+ funded startups together to meet and connect with VCs and Corporate Contacts. In order to make this event even more impactful and keep up the momentum all year round, they wanted to create a new public website and a members-only portal where users could find relevant contacts, facilitate connecting with them, and access content exclusive to the Draper network.
Draper attempted to build these with a Bay Area development agency and an in-house developer, but both attempts failed.
the solution
With the Draper CEO Summit just four months away, Draper still didn't have their new site and portal ready, so they came to AE to make it happen.
Primary Project Goals:
A website to showcase Draper's 17 funds and 500 companies and allow interested VCs to learn about these companies for potential investment with easy to update content controlled by a backend admin system
A member portal to connect Startups CEOs to VCs and Corporate Contacts so they could leverage these relationships to grow their companies and set up time to meet at the CEO Summit
An online platform where all those connected with Draper could learn more about the network and the CEO Summit and have access to content that is exclusive to the Draper Venture Network
Our engagement began with a detailed on-site scoping session, where we determined the most impactful features we could build for DVN's members and determined the visual look of the project.
We focused on lean, agile product development to give us maximum flexibility as we went - something Draper had never had with past consultants. We built out the site incrementally allowing their team to touch and use features as we went and made adjustments to design and UX as we progressed.
In our initial engagement, we broke the project into two phases and allowed DVN to determine product priorities collaboratively with us, choosing which features we'd launch in August and which we'd launch in October before the CEO Summit. This allowed us to migrate over all of their old data, including an integration with Salesforce, so the site would be populated from day one.
Draper launched the portal and new public site on time for the big event, sharing the new offering with their members, investors and corporate partners. That year's summit was more successful than any other previous one.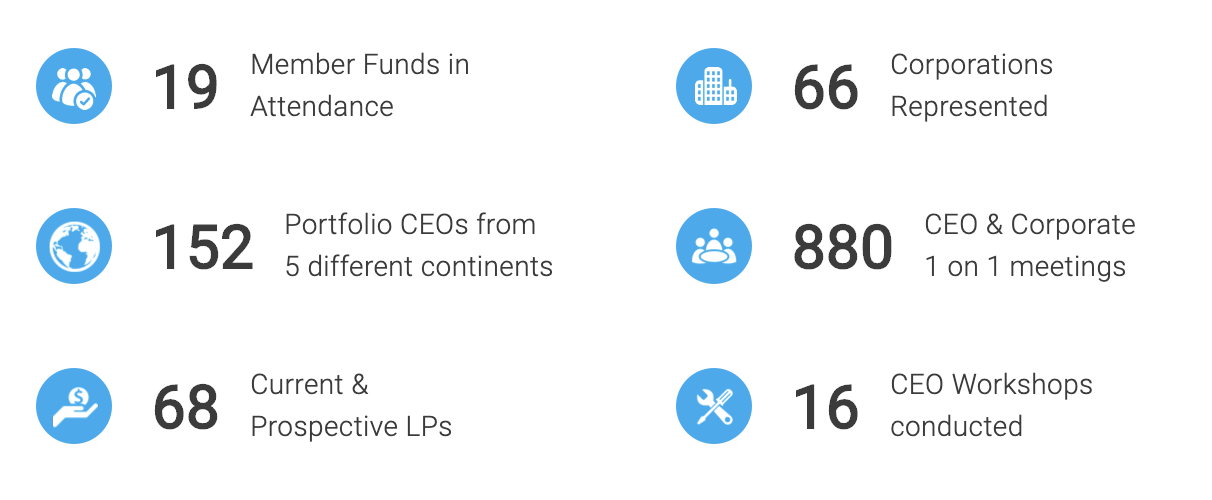 the deets
Website features:
Backend CMS to allow Draper employees to easily update frequently changing website content
Homepage with real-time Twitter feed
Investors page with information about all Draper VC funds
Investments page allowing users to filter through and learn more about all Draper portfolio companies
Contact page to learn more or apply to the network

Member Portal Features:
Sign-up flow allowing members to be invited to, sign up for the portal, and provide essential info to make their profile useful to other members
Member-profile page allowing members to edit their information and their company or VC fund's information
Member Directory page allowing users to search and filter for and connect with Startup CEOs and VCs to meet at Summit
Corporate Contacts page allowing members to search and filter for and connect with Corporate Contacts in their industry and they could set up 1-on-1s with them at the CEO Summit
Investments Directory page allowing users to filter and search all companies across all funds
Page to show details about companies and provide users with "similar companies"
Ability for users to pin and export relevant content to a CSV file
Tool to show strength of relationship between Draper and its extended network correlated by number of co-investments
Gatekeeping feature allowing members to submit requests to be introduced to certain high value connections while obfuscating their contact information
Preferred Vendors page allowing members to recommend and connect with Draper network recommended vendors
Discounts Page displaying exclusive partnerships and deals that DVN has set-up with various business services
Resources Page allowing members to access and download various content relating to their business, special reports,  and to post any recruiting-related needs
Integrations with Draper's existing database and Salesforce account to gather all the information gathered on members over the last couple years
Migration to and integration with Airtable to provide an easy backend admin system to control content

Technologies Used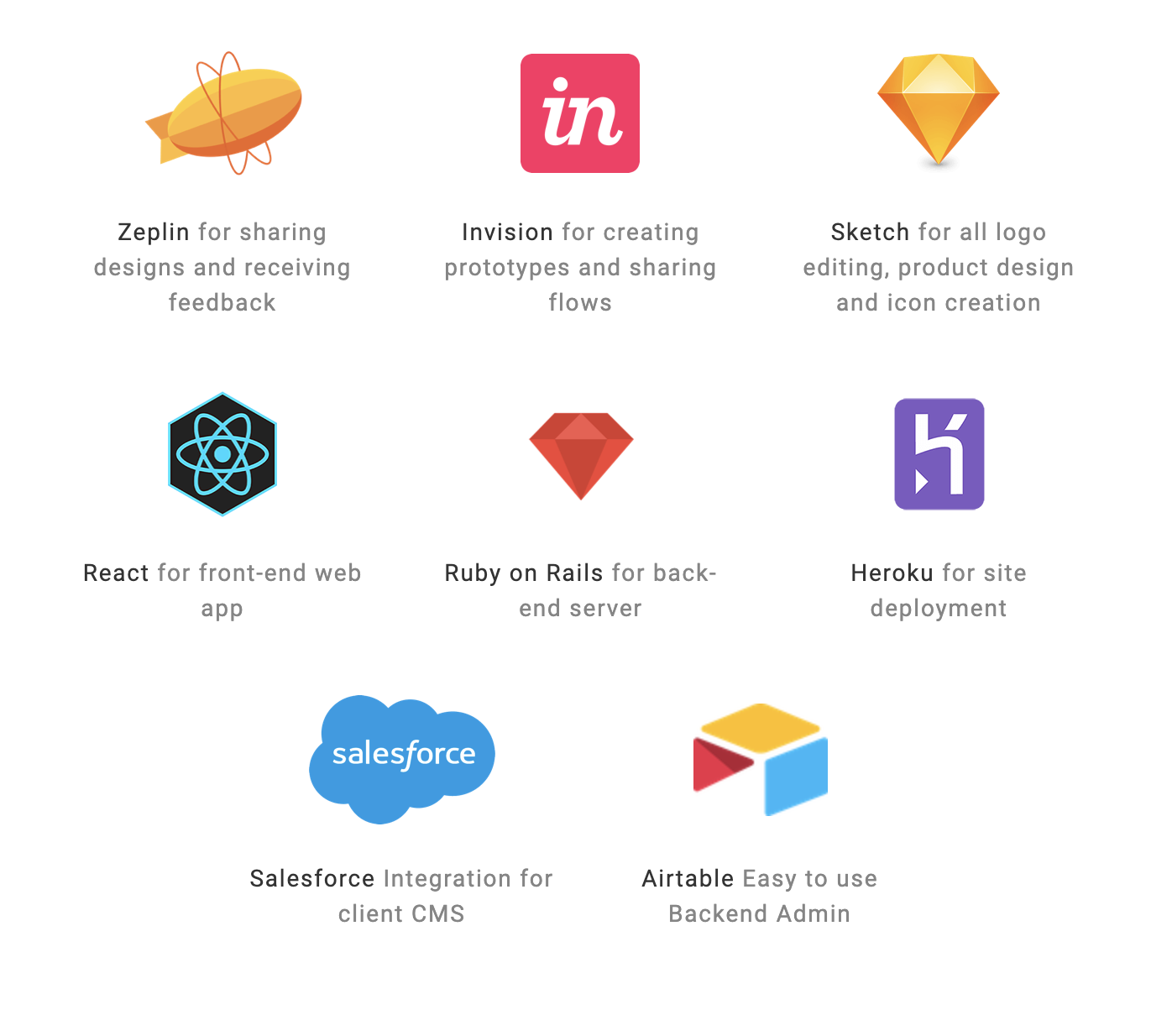 keeps getting better
AE continues to work with Draper to refine and improve their portal. This year we completed a migration and integration with Airtable to allow their admins to more easily manage content. The Draper CEO Summit and Draper's network and assets have continued to grow since our initial engagement.