What sets AE Studio apart from millions of other digital agencies out here? For one, we deploy cutting-edge technologies and coding best practices to deliver innovative tech products. But what really differentiates us is that we build products with a focus toward increasing human agency.
With every product we build, we strive to debunk the common misconception that technology threatens human agency. 'Agency' is the capacity of individuals to act independently and make free choices — and we create tech products that bolster, rather than undermine, agency.
Our team of designers, engineers, and data scientists build rich web and mobile products that accomplish business objectives in the leanest way possible, without ever compromising quality. We love making ideas come to life — and nothing drives us more than hearing how our work has impacted clients and their businesses. That's why we have a profile on Clutch, a market research platform that collects in-depth reviews for global service providers. Finding the best service providers amidst such strong industry competition is challenging, so we're grateful to Clutch and their partner sites for presenting such unbiased and data-driven information.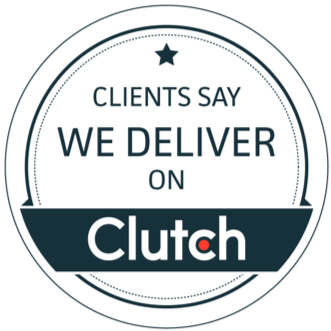 Our most recent review on Clutch came from a large tech firm that hired us to help them with their site. They'd had a negative experience with another vendor, but when someone referred them to us, they liked our focus on 'creative solutions' as well as our commitment to giving them agency over their site.
The firm had recently migrated their site from Magento to Shopify, so we did a comprehensive review to ensure everything was set up correctly. We added custom features and did many things with the site that the client's previous vendor had said weren't possible.
"AE Studio went above and beyond and developed the Shopify app from scratch for us. It's not that there wasn't a solution, it was just something the average developer wouldn't be thinking of." — Merchandise Manager, Tech Company
The client was amazed that we resolved leftover issues in less than two weeks. We appreciate the 5-star review and look forward to our ongoing work with them!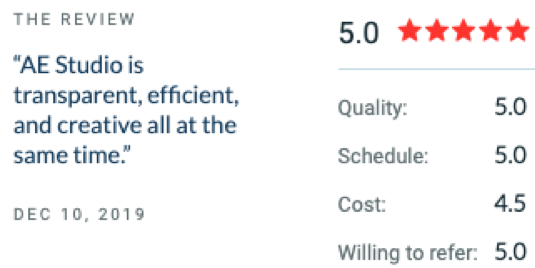 Another glowing review came from The Chicagoist, a popular news site that was purchased by Chance the Rapper in 2018. The Chicagoist's project manager deems us an "integral part" of the brand's complete relaunch. They initially brought us on to redo the site, and now we're helping them build a mobile app capable of handling millions of users.
The project is ongoing, but the client confidently reports that we're putting them "in the best possible position to receive large traffic volumes without the app crashing." They appreciate our ability to deliver on time, no matter how complicated the tasks are. We're also eager to see where this collaboration goes!
In today's digital age, there's no denying that technology influences every aspect of our lives — but that doesn't mean it needs to have a negative impact. Check out our past company projects to see the positive impact we're creating. If you're interested in creating a product that will help human agency flourish, set up a free consultation.